Delhi
6 Hot Beverages That Are A Must For Every Delhiite To Keep Warm In The Chilly Winters
You know it's winters when the sun becomes your BFF and the chilly evening winds make you want to get under the blanket with something warm to drink. We mean, wintertime in Delhi can be brutal, and that's why we listed out 6 drinks you gotta try around the city to keep yourself warm and cosy, check them out!
1. Hot Chocolate From Chocolateria San Churro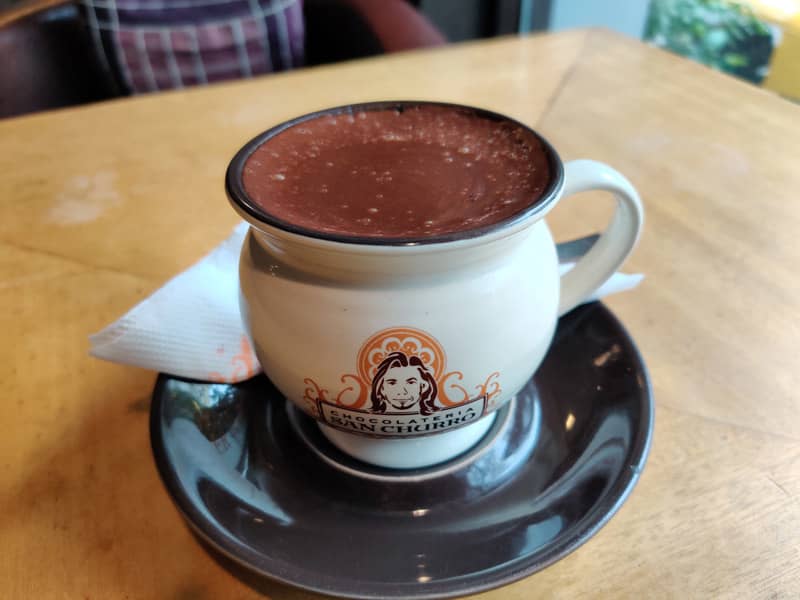 Hot Chocolate is a significant winter essential. And if you too can't imagine this chilly weather without a warm and comforting cup of hot chocolate, then you need to head to Chocolateria San Churro right away. This beautiful eatery in GK II is perfect for a romantic evening out with your SO. Head here, order up their Classic Spanish Spanish Hot Chocolate and have a great time!
Price |  Rs 225
Where | Chocolateria San Churro - 1, M Block Market, GK II
Timings | 10 - 1 AM
Call Them | +91 8100 835 865
Check Out Their FB Page | https://www.facebook.com/sanchurro/ 
2. Steaming Hot Coffee From Indian Coffee House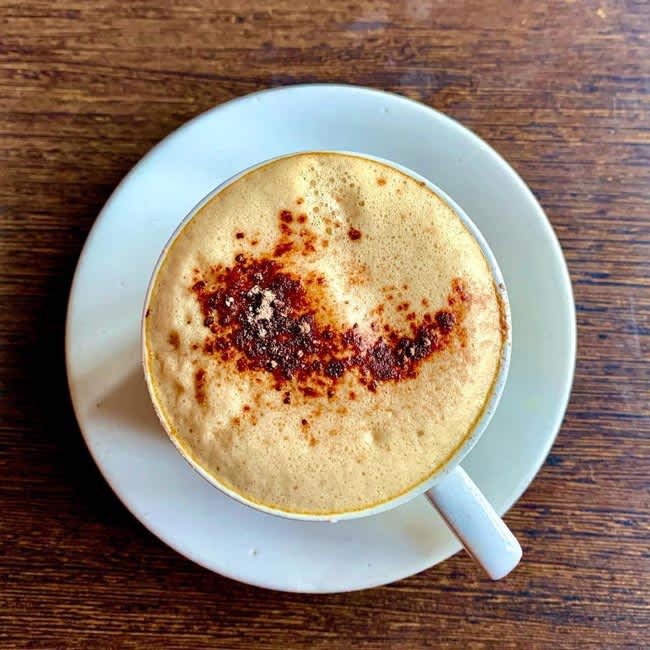 Picture Credits: hungrydelhiwali
Someone rightly said that coffee is a warm hug served inside a cup! And since this weather calls for a lot of warm hugs, we suggest you head straight to Indian Coffee House for the yummiest cup of hot coffee. These guys have been serving excellent coffees to us Dilliwalas since 1957. So, if you still haven't tried out this legendary place, then go, RN!
Price | Rs 31 Onwards
Where | Indian Coffee House - 2nd Floor, Mohan Singh Place, CP
Timings | 9 AM - 9 PM
Call Them | +91 11 2334 2994
3. Mocha From Rustique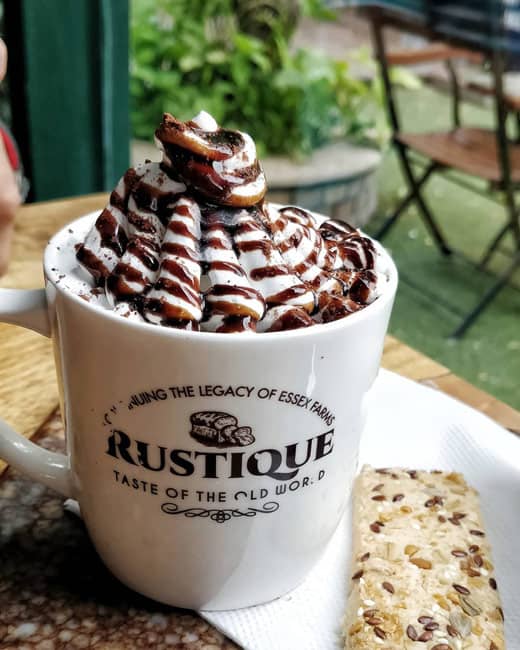 Picture Credits: tasting_tales
Now, let's all agree to the fact that nothing beats the magic of a hearty Mocha Coffee in winters! And this decadent drink from Rustique has been stealing hearts. A mocha coffee topped with loads of whipped cream and liquid chocolate is the way to dispel those chills from these cold mornings and we're on our way to try this yummy immediately. We'll see you there then, shall we?
Price | Rs 145 
Where | Rustique - Essex Farms, 4 Aurobindo Marg, Adchini
Timings | 10 AM - 11 PM  
Call Them | +91 9811 331 122
Check Out Their FB Page | https://www.facebook.com/rustiquebyessexfarms 
4. Butterfly Pea Flower Tea From Darjeeling Steamers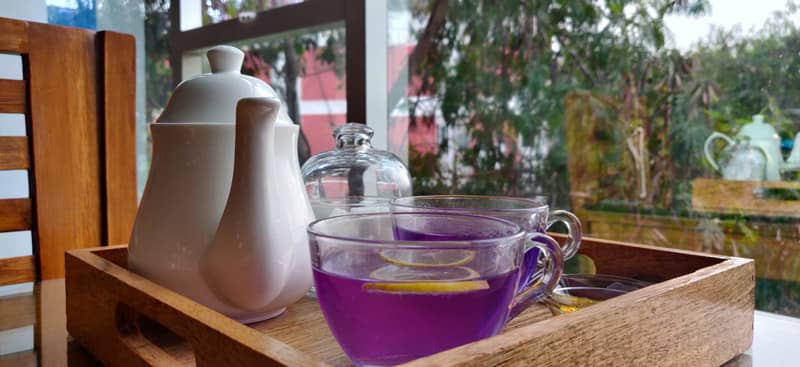 Magical flower tea that changes colour? Yes, please! Darjeeling Steamers is this cute little place in Shahpur Jat that serves this aesthetic blue tea that changes colour when you add a slice of lemon to it. Not only will it add that extra sizzle to your Insta posts but the freshness of this tea is sure to refresh and warm you up to beat this hard-to-stand Delhi winter! So head over and enjoy this tempting blue tea and you'd thank us later!
Price | Rs 400 (3 Cups)
Where | Darjeeling Steamers - 252/1, 2nd Floor, Near Bank of India, Shahpur Jat
Timings | 1 - 10 PM
Call Them | +91 9599 610 656
Check Out Their FB Page | https://www.facebook.com/darjeelingsteamersdelhi 
5. Mulled Wine From Cocktails & Dreams, Speakeasy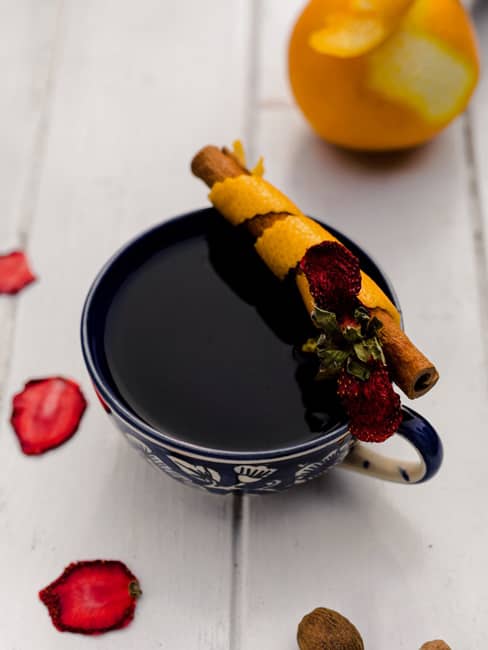 This hidden speakeasy, themed on the erstwhile Prohibition era, is quite a popular option with the locals. Known as a place that serves sublime cocktails, this place is a must-visit during the winters when you're craving something warm but boozy. Their mulled wine is akin to celebrating Christmas in a glass with warm Shiraz infused with a premium blend of spices, finished with citrus notes, resulting in the most tantalising flavours ever! 
Price | Rs 560 Onwards
Where | Cocktails & Dreams, Speakeasy - SCO 23, Behind Galaxy Hotel, Sector 15, Gurgaon
Call Them | +91 9810 999 086 & +81 124 411 6070
Timings | 5 PM - 12 Midnight
Check Out Their FB Page | https://www.facebook.com/CocktailsDreamsSpeakeasy/ 
6. Adraki Kulhad Chai From Kullhad Chai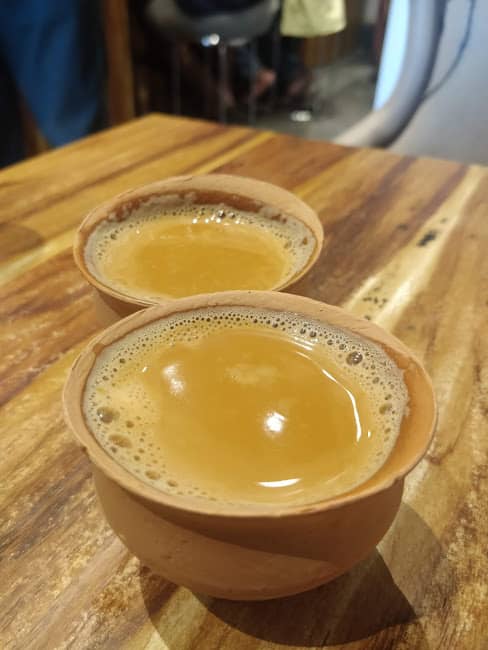 Picture Credits: Himantika Sen
Bitting cold winters call for piping hot cups of chai, and if they're served in the aromatic Kullhad, then there's nothing like it. Kullhad Chai in Rajendra Nagar Market serves around 7 different types of kulhad chai that aren't just super yummy but also warm you till your fingertips. So, go and grab your cup, right now and enjoy the unique flavours of kulhad chai from here! 
Price | Rs 100
Where | Kullhad Chai - Shop 13, Ground Floor, Kailash Arcade, Old Rajendra Nagar Market, Rajinder Nagar
Timings | 9:30 AM - 9:30 PM
Call Them | +91 9312 190 999
So go ahead and try out all these delicious drinks and make the most of this fantastic weather!